There are a lot of great places to go when you visit Abu Dhabi aside from Sheikh Zayed Grand Mosque and the Louvre Abu Dhabi. If you are visiting this part of the largest emirate, here are some of our suggestions:

The Corniche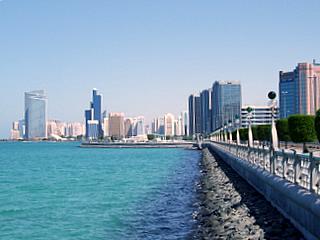 The Corniche is part of the horizontal part of the city's "T" shape and stretches nearly 5 miles along the coast of Dhow Harbour. This popular seaside is lined with some of the city's most popular hotels, shops and restaurants. This place also provides a wide view of the Persian Gulf and Abu Dhabi's skyline. Travellers visit the Corniche as it provides access to the city's beaches where volleyball nets, ice cream shop, free concerts, and blue clear waters are located.

Emirates Palace
Emirates Palace is a true luxury lodging in Abu Dhabi and it goes beyond 5-star luxury for its visitors who are mostly royals, dignitaries, and super rich clientele. The palace is a cross between the Taj Mahal and a fairy tale castle. This 250 acres of coastline resort has become one of the city's most recognizable landmarks.

The Empty Quarter
The Empty Quarter provides the perfect backdrop for different types of tours as it boasts the largest uninterrupted sand mass in the world. Whether you want to experience a wild dune buggy ride, a traditional camel trek, safari-style jeep ride, or a birds-eye balloon tour, you will find that there are a lot of things you can do once you go on a desert tour.